Vehicle Type
This dependable work truck adapts to a wide variety of jobs. Use it to access restricted spaces, or to quickly cover long distances much faster than on foot. The full-sized 7-drawer tool chest and large lockable compartments will hold all the parts and tools you need—and keep them safely where they belong. Standard features include a roll-out battery compartment, bolt-on front bumper, ladder/pipe rack and more. Several option packages available. Unlimited configurations.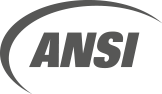 Vehicle shown may have optional accessories and is provided for illustrative purposes only.
| MX 360 Models | Passengers | Load Capacity | Towing Capacity | Speed | Turning Radius |
| --- | --- | --- | --- | --- | --- |
| Maintenance Truck | 2 | 2,400 lbs. | 4,000 lbs. | 10 mph | 123 " |
ALL-STEEL BODY
Built-to-last all-steel unibody construction
Offers greater strength, balance and stability for improved performance and safety under any conditions. Exceptionally solid and rigid construction boasting an automotive-inspired heavy-duty chassis. Reinforced at all high-stress areas. Easily accommodates add-on components.
Images are for illustrative purposes only and may differ from the actual product.
PAINT
Heavy-duty powder paint & protection
Cooked at a high temperature for outstanding rust protection. Base colors include Federal Yellow or Safety Orange; unlimited colors available upon request.
Images are for illustrative purposes only and may differ from the actual product.
TIRES
Smooth-ride wheels in multiple models and options
Ensures a smooth, comfortable ride over rough floors, resulting in less operator fatigue. Wide range of flexible options: pneumatic or solid; non-marking; traction or rib.
Images are for illustrative purposes only and may differ from the actual product.
Specifications
Maintenance Truck
Powertrain
Motor
Brushless AC motor, 10 HP Max (7.5 HP Continuous)
Drive Axle
Helical gear differential
Transmission
Direct drive
Controller
AC Electronic speed controller
Energy
Voltage
36V
Battery
Six 6V-225AH batteries
Charger
High-frequency (85-265VAC / 45-65Hz, 1kw), built-in and automatic.
Chassis
Body
All-steel unibody construction. Powder coating.
Suspension
Dual leaf springs on front and rear
Brakes
Rear hydraulic drum brakes, electromagnetic parking brake with manual hand release, regenerative braking
Wheels
5.7x8 LRD pneumatic tires
Steering
Automotive steering wheel
Seats
Two bucket seats on slide adjusters
Equipment
Lights
LED dual headlights & tail/brake lights, dual back-up lights
Indicators
Multifunction display including speedometer, battery state of charge, hour meter, odometer and fault warnings. Password-protected parameters and monitoring capability.
Accessories
Bolt-on front bumper, DC/DC converter to equalize battery cells
Safety
Deadman seat switch, reverse alarm, horn
Specifications and standard equipment are subject to change without notice.
Dimensions
Maintenance Truck
Vehicle
Weight
Height
85"
Length
121"
Width
45"
Wheel Base
56"
Deck
Deck Height
41"
Deck Length
47"
Deck Width
45"
Battery
Battery Weight
Battery Height
Battery Length
Battery Width
Specifications and standard equipment are subject to change without notice.
Packages
Our most popular options. Packaged for your convenience.
Customers often order the same group of options. So we created a number of packages to make building your perfect vehicle easier than ever.
Get a quote
Options
The road to the perfect vehicle is paved with options.
If one of our option packages isn't quite what you need, our long list of options will fit the bill. Here are just some of our more popular options. Contact us for the complete list.
Get a quote
Custom
A little or a lot, customization goes a long way.
Starting with greater productivity and safety. Less maintenance and lower TCO, too. Whatever the degree of customization needed, our engineering team will get your vehicle to you quickly and for less than you might think. Our handy ordering and quote request tools also make the process extremely easy.
Get a quote
Like what you see?
Every Motrec vehicle is engineered to offer years of reliable, low-maintenance performance to help you boost productivity and lower TCO.
Request a Quote
www.motrec.com
Need more information?
Our team is always available.
Contact Us