Vehicle Type Custom Vehicles
This train inspector will optimize productivity and ROI overnight. Drivable from either end, no turnarounds are required to face the direction of travel. The high platform puts you at the perfect height to immediately access rail cars. Handy controls and automatic dynamic braking allow for quick and safe start-and-stop operation. This low-maintenance vehicle boasts a all-steel unibody construction, rugged water-cooled diesel engine, hydrostatic transmission and dual hydraulic wheel motors. Optional seat for long trips.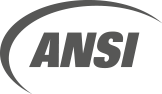 Vehicle shown may have optional accessories and is provided for illustrative purposes only.
| MX 700 Models | Passengers | Load Capacity | Towing Capacity | Speed | Turning Radius |
| --- | --- | --- | --- | --- | --- |
| Train Inspector | 1 | 600 lbs. | | | 132 " |
ALL-STEEL BODY
Built-to-last all-steel unibody construction
Offers greater strength, balance and stability for improved performance and safety under any conditions. Exceptionally solid and rigid construction boasting an automotive-inspired heavy-duty chassis. Reinforced at all high-stress areas. Easily accommodates add-on components.
Images are for illustrative purposes only and may differ from the actual product.
BRAKES
Heavy-duty braking power
Provides faster braking and shorter stopping distances, even when towing heavy loads. Stronger, more durable and more efficient design ensures superior braking performance with less maintenance vs. competing brakes. Brake safely and confidently every time.
Images are for illustrative purposes only and may differ from the actual product.
PAINT
Heavy-duty powder paint & protection
Cooked at a high temperature for outstanding rust protection. Standard colors include Federal Yellow or Safety Orange; unlimited custom colors available upon request.
Images are for illustrative purposes only and may differ from the actual product.
Specifications
Train Inspector
Powertrain
Motor
Drive Axle
Dual hydraulic wheel motors
Transmission
Hydrostatic transmission, F/R selector
Controller
Energy
Voltage
Battery
Charger
Chassis
Body
High-strength tubular steel frame
Suspension
Rigid axles
Brakes
Automatic dynamic braking applied by releasing throttle, fail-safe wet disc brakes, regenerative braking
Wheels
24x8x14 6-Ply pneumatic tires
Steering
Power steering with hydrostatic orbitrol and hydraulic cylinder, drivable from either end
Seats
Bucket seat on slide adjusters
Equipment
Lights
LED dual headlights & tail/brake lights at both ends
Indicators
Fuel gauge, temperature gauge, hour meter
Accessories
Horn
Safety
Deadman seat switch, deadman footswitch, neutral start switch
Specifications and standard equipment are subject to change without notice.
Dimensions
Train Inspector
Vehicle
Weight
3,000 lbs.
Height
103"
Length
Width
48"
Wheel Base
74"
Deck
Deck Height
Deck Length
Deck Width
48"
Battery
Battery Weight
Battery Height
Battery Length
Battery Width
Specifications and standard equipment are subject to change without notice.
Packages
Our most popular options. Packaged for your convenience.
Customers often order the same group of options. So we created a number of packages to make building your perfect vehicle easier than ever.
Get a quote
Options
The road to the perfect vehicle is paved with options.
If one of our option packages isn't quite what you need, our long list of options will fit the bill. Here are just some of our more popular options. Contact us for the complete list.
Get a quote
Custom
A little or a lot, customization goes a long way.
Starting with greater productivity and safety. Less maintenance and lower TCO, too. Whatever the degree of customization needed, our engineering team will get your vehicle to you quickly and for less than you might think. Our handy ordering and quote request tools also make the process extremely easy.
Get a quote
Like what you see?
Every Motrec vehicle is engineered to offer years of reliable, low-maintenance performance to help you boost productivity and lower TCO.
Request a Quote
www.motrec.com
Need more information?
Our team is always available.
Contact Us